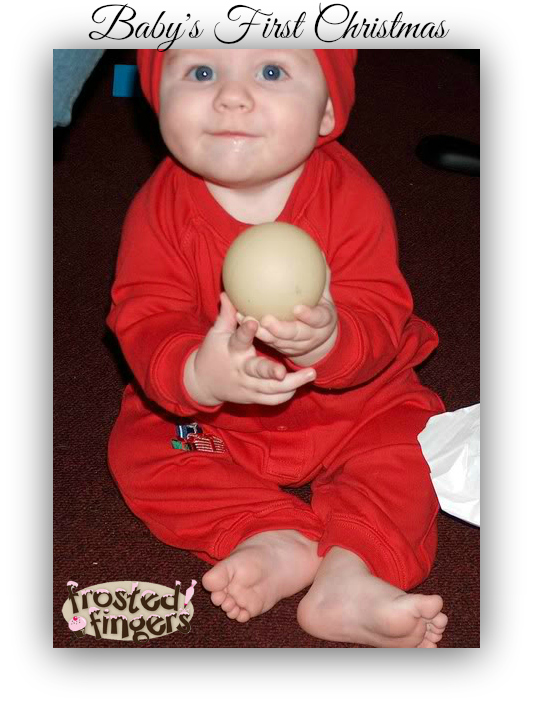 I can't believe I'm about to start having baby's firsts again! This baby won't have her first Christmas til she's 11 months old! 8 years ago I had my first Baby's First Christmas with Buddy. He was really the easiest, happiest baby. He loved playing with his Sarah dog; throwing that ball and watching the dog get it always made him giggle. He was actually 7 months on his first Christmas since he's a May baby. It's a little more fun at that age because they're interactive and slightly easier to shop for. We stayed home that Christmas as a family of three and traveled later to Chicago to visit the family. He got a lot of books, a Build a Bear, and a Roll Around Balls Treehouse which was played with for years. I can't believe that little guy will be 9 in a few months. I look forward to Baby's First Christmas next year with this little kicker in my belly.
We were far from family when we had Buddy. We lived in Orlando and family was in Chicago. Support was something I needed, so one of the things I did was make sure I joined a "mom's group" so that I could find people with babies similar age to mine. Almost 9 years later and I still keep in touch with these women, many of them have become bloggers themselves! It helped immensely, to be able to ask questions about babyhood to them and now to see their babies grow up.

Babies R Us is having some Baby's First Christmas events coming up. The nice thing is you can meet other parents with babies born in 2013. Believe me, it's great to have those friends that can share the same things at the same time with you.
Store event dates: Attendees will enjoy holiday festivities/crafts, giveaways, prizes and a free $10 Babies "R" Us Gift Card.
11/23 – Babies born from July – Sept. 2013
12/7 – Babies born from Oct. – Dec. 2013
Twitter Party dates/themes: Attendees will enjoy a special offer and a chance to win additional prizes and giveaways.
Wednesday, 12/4 – "Final Prep for Baby's First Christmas"
Connect with Babies R Us  on their Facebook, Twitter, and Pinterest pages for more info. Also visit their event website for Baby's First Christmas to learn more about it and win prizes! In order to celebrate this fun event, I'm giving away a $50 Babies R Us gift card on the Rafflecopter below.
a Rafflecopter giveaway
Giveaway is open to the continental USA, must be 18 or older to win, and ends on December 15 at 12:00 am EST. Winner will be selected at random from all eligible entries and will be contacted by email. Winner will have 24 hrs to respond. Winner may only win one prize pack, if you win on another site, a new winner will be drawn. Please add paula@frostedfingers.com to your trusted email filter. If original winner does not claim their prize within 24 hrs, it is forfeit and a new winner will be selected promptly.
No purchase necessary to enter or win. Odds of winning are not increased by a purchase.