My Life:
Hi there! I am Kim, a former Architect who left a professional career stay at home with her kids. I am in the best shape of my life and have discovered that things really can get better after age 40. I was raising in the suburbs of Chicago and now live in Northwest Indiana, not too far from the city.
I have 2 kids. My son, who is 132, is a super-genius who skipped second grade and likes sports and video games. He likes to wear ties and his hair in a mohawk. My daughter is 9 and, well…I think she's either going to be a spy or a computer hacker. She likes to wear dresses while playing in the dirt.
I'm also married, thankfully, because I need someone to help me at least even out the score against the kids.
My Passions:
I am a a self-proclaimed health geek.  I workout, I eat vegetables and eat clean and organic when possible.
I do not intentionally promote products that contain preservatives or gmos (genetically modified organisms).
I believe in removing chemicals from our household products.
I cook and sometimes it actually turns out good.
I often prefer the company of dogs over people.
This video is a tongue-and-cheek reflection of some of my passions:
My Work:
When it comes to my work and promoting products, brands or causes I believe in, I lead by example. I share things I believe in, use or would use. I don't judge others behavior, I influence by sharing my own behaviors and empowering people with the information they need to make a smart decision.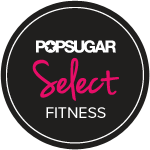 Brand Ambassador and Spokesperson
Sportcraft spokesperson – ABC 7 News Chicago June 12, 2011
Netflix #StreamTeam – 2014 to present
LifeLock Brand Ambassador – 2012 to 2014
Verizon Wireless Savvy Moms Brand Ambassador – 2012
Chuggington Conductor Brand Ambassador – 2011
Sam's Club Sharing the Savings Blogger – 2009 & 2010
Additional Brand Relationships
Keen
Crocs
Electrolux
Teva
Eddie Bauer
The First Years
Hayneedle
Cwist

Burton
Land's End
Recaro
Stride-Rite
Dyson
Eureka
Kenmore
Kidobi

Mattel
AM Resorts
Beachbody
Krups
Frigidaire
Sleep Number
SI Kids
And many more…
Content Syndication:
Anne Arundel County Public Schools Middle School Physical Educators love my resources and will be using them in their new curriculum guide.
Kim is available for:
Blog and Personal Coaching
Blog and Website Advice
PR Consulting (For bloggers and PR reps)
PR Accounts
Public Speaking: Social Media, Blog, Mom Blogger
Spokesperson and commercial work
You may contact Kim at: